The one of a kind TTI SI VAA family time you've been longing for

3 Days, 1 Summit
29 September | Thursday
This is your social hour. We'll kick off Converge together while enjoying drinks, appetizers, and the early fall temperatures.
30 September | Friday
Your opportunity to tune into us. Find out what we've worked on and provide us with live feedback. Let's connect more deeply, and mean it.
1 October | Saturday
Your day for collaboration while we recognize exceptional work in the network and facilitate your connections with our departments.
Your Registration Means More
Converge is the meeting of minds.
This year at Converge in Phoenix, Arizona is your opportunity to bring new meaning to your partnership with TTI Success Insights. We're putting our best foot forward to change our relationship with you for the good of the world and the future of the industry.
Collaboration
A first look into what high-achieving partners like you can create with your peers and TTI SI and how we'll support it.
Look Behind The Curtain
Find out what we've been working on for the future of TTI Success Insights and our partnership with you—then talk about it.
Connection
It's been a while since you've been with your peers, so take advantage of time to socialize and share experiences from the last few years
Technology
Discover the advances of TTI SI products and how you can integrate with other platforms to improve the experiences of your clients.
Recognition
You deserve the spotlight for high achievements. Converge is where you can make a splash. If you've done something amazing, let us know.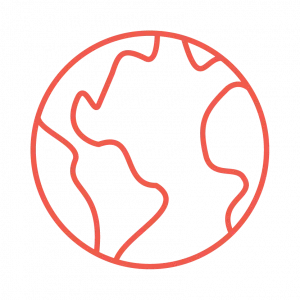 Global Name
TTI Success Insights crosses continents. You're part of something big, and you can lean on that advantage now more than ever.
upcoming events at a glance

2022 Agenda
Choose your Converge experience with presentations that enhance your VAA partnership on a whole new level.
Click through the tabs below for Mainstage and Breakout sessions for every level of expertise.
Come join your peers as we kick off Converge with a welcome reception at the Sheraton Phoenix Downtown hotel. Your ticket includes admission to this event, where you'll experience the beautiful Downtown Phoenix skyline at night while enjoying heavy appetizers and access to a cash bar. This is a great way to get wind down from traveling and hype up for the Converge experience. Bonus: A lot of TTI SI staff will also be in attendance so you'll get to say hi!
Things have changed a lot in 2022, and we are so excited to share with you what we've been working on. After the opening show, you'll hear directly from the Senior Leadership Team as they give you an inside look at our story and how you play a critical role in our shared growth. Then, get ready for a day of mainstage content and breakout sessions.
Partnership: Leverage Collaboration & Partnership for Success
Join Brittney Helt on the main stage as she kicks off the morning by exploring collaborations and partnerships. This will tell you what our plans are for the future of our partnership and how we can lean on each other to spark transformation. We'll tell you exactly what we mean by that, and how you fit into the story.
Enjoy 30 minutes for refreshments and browsing the bookstore and exhibitor booths.
[Breakout] The Basics: How AI Disrupts Talent, Part Two: Collaborating with TTI Partners
Earlier this year, Kerry Goyette and Michael Mueller shared their journey of developing and implementing artificial intelligence technologies suited for human data. In recent months, their team collaborated with TTI partners to implement this technology with their clients. In this breakout session, Kerry and Michael will recap this stage of their journey with practical insights to accelerate user adoption and preview a new, exclusive community of consultants partnering to incorporate AI into their practice.
Michael Mueller
Vice-President, Aperio Consulting Group

Kerry Goyette
Founder & President, Aperio Consulting Group
[Breakout] Intermediate: The Art & Science of Collaboration
Do you know what it means to collaborate? It may sound similar to cooperate, compliance or competition, but there's a totally different vibe, and that's what we're here to explore. Join Ron Price and Dr. Ron Bonnstetter as they outline what you should know to before committing to a collaboration, as well as what's happening inside our brains when it creates an impact.
Ron Price
President, TTI Success Insights
Dr. Ron Bonnstetter
Senior Vice President of Research & Development, TTI Success Insights
[Breakout] Advanced: Collaboration in the Global Market
It's not a secret, you are part of a global organization as a partner at TTI Success Insights. So, have you thought about expanding your collaboration outside of your comfort zone? In this advanced session Vanessa Boettcher will explore what collaboration looks like when you step out of the US and bring new markets and ideas into the mix.
Meet up in the Valley Overlook for an afternoon meal, conversation, and a break from the impactful content. You'll leave refreshed and ready for an afternoon of sessions.
Build a Fire: Spark Life-changing Experiences With Clients
It's no small thing what you do. Every day your skills, tools, and teachings impact everyone you work with — and that can spark life-changing experiences. Join Carol Mettenbrink as she shares how your impact on people is part of the growth of you as a partner, and the growth of TTI Success Insights as a thought leader that can continuously support you. We're building a fire together.
Carol Mettenbrink
Sr. Business Services Consultant, TTI Success Insights
[Breakout] The Basics: How Reports Impact Lives
Darcy Sisson is well known in the partner network, and now she's going to be up front and center as she facilitates a conversation around how reports impact lives.
Darcy Sisson
Solutions Consultant, TTI Success Insights
[Breakout] Advanced: Creating a Trusted Advisor Relationship Using Acumen
Looking to expand your business? Acumen is the tool that can help you not only diversify your offerings, but help you land those larger deals with organizations that will constantly need your guidance. Join Chris Young as he explores using Acumen and how you can integrate this powerful science into your workflow to become part of your clients' organizational DNA.
Chris Young
Founder & Chief Rainmaker, The Rainmaker Group
Wrap Up & Send Off to Your Evening Adventure
Let's close Day 2 together. We'll connect one last time, talk about what's next, then take a break before the Choose Your Adventure Evening begins.
Choose Your Adventure Evening
We're in Downtown Phoenix and there's plenty to do. Keep your eyes open for more details.
Welcome Back Brunch w/ the Pinquelton Group — Shift is Getting Real!
Shift is Getting Real! Surviving (& Thriving) Through Change
We know we're supposed to roll with change, but how do we keep up when things change too fast to catch your breath? As your clients, your world — and even TTI Success Insights — moves through monumental changes, you might find yourself saying 'ENOUGH!' This experiential session will give you new perspective and tools for working through your latest tsunami of disruption to find new juice to roll with anything:
Understanding how and why change saps our energy and focus over time — and what to do about it
How to 'think like an improviser' to acknowledge and adapt to changing circumstances
Tools to help you pivot when a conversation or project goes off the rails
Recognizing your limiting stories around adaptability — and how you can flip the script
Join your hosts The Pinquelton Group for this uplifting, interactive breakfast session and walk away with a changed mindset for change and the power to go from "ENOUGH" to "Strong Enough" in the face of all the wild shift you're facing right now!
Breakfast brunch (including morning cocktails) will be available starting @ 8AM in Encanto Foyer. Be sure to take your seats, as the Pinquelton Group will take the stage at 9AM.
John Loos & Andy Eninger
Pinquelton Group
If your business is going to stay competitive, it needs to focus on Operational Excellence. Join John Kloian as he shares what Operational Excellence means to TTI Success Insights, and how it impacts our strategic vision.
Go To Market – Build Your Brand
Building your brand is one of the most important parts of your business. It's how you present yourself, the face — it's what people see and hear about before they even fill out their first form or read your blog. Join Jessica Boyle as she shares what building a brand means at TTI Success Insights and introduces the tracks that will help you develop yours.
Jessica Boyle
Director of Marketing, TTI Success Insights
[Breakout] The Basics: Thought Leader Platforms That Open Doors
Publishing content, visibility on social media, and digital marketing tools take tons of time, and it's not guaranteed to drive results. Join Angelique Rewers, an Inc. 5000 CEO, as she shares
a powerful trifecta to help you build an undisputed thought leadership platform that stands out and opens doors with right-fit decision makers.
Angelique Rewers
CEO & Founder, BoldHaus
[Breakout] Intermediate: Panel | Competitive Intelligence
Knowing your competition can help you organize your next moves. The way to stay ahead of your competition is to know what they're doing, and how you not only compare to their services but exceed them. Join Bobby Tyning as he hosts a panel of experts who work in the competitive space daily to learn what you can start doing to stay ahead of the curve.
[Breakout] Advanced: 6 Steps to Create a New Product
Turning great ideas into solid offerings can be a struggle. Getting your customers to adopt them can start the process all over again. If you've experienced this at any point in your career we encourage you to join Tanja Yardley as she outlines a proven six-step method to create and launch a successful new product or service that benefits your customers and grows your company in the process.
Look Ahead: The Future of Business
What does the future of business look like, for everyone? Join Favor Larson as she shares how our organizational strategy takes the unknown into account when we outline our plans and how we'll innovate to stay competitive in the industry.
Favor Larson
Manager, Certification Team, TTI Success Insights
[Breakout] The Basics: Win The Revenue Science Game
Ready to get a taste of The Revenue Science? Join Rick McPartlin and Cindy Rosser as they explore the Bell Curve 2.0. Not sure what that is or what that could mean for your business? This breakout session will not only explain the concept, but give you the opportunity to find out where you sit on the Bell Curve and if it's where you want to be.
[Breakout] Intermediate: The CEO Mindset
Join Dr. Ron Bonnstetter as he shares what the future of business could look like for your clients, with a little help from the Research & Product Development team as she joins forces with the brain lab. Step into the future with our mad scientist!
Dr. Ron Bonnstetter
Senior Vice President of Research & Development, TTI Success Insights
[Breakout] Advanced: Succession Planning & Mentoring
You've built a successful business, but now it's time to sell, pass it on, or promote someone to take over. This isn't always an easy process, but having support and guidance can make it smoother and provide you with confidence. Join Favor Larson as she facilitates a panel with a few partners that have gone through this process and found success.
Favor Larson
Manager, Certification Team, TTI Success Insights
Select date to see events.
meet the experts

2022 Event Speakers